Home
Kirby Muxloe Bowls Club is a mixed club and is open to all abilities both young and old. New members are always welcome, both experienced and beginners, and you will be made to feel very welcome at a club that thrives on its friendliness. Above all Bowls needs to be enjoyable.
Members range from those who enjoy a social roll up to those experienced bowlers competing at county level. Whatever you like you can be sure to find like minded members at Kirby Muxloe.
Being a member of the Bowls Club entitles you to practise on the outdoor green during the playing season, April to September, and to use the clubhouse facilities throughout the year. You can, optionally, join in friendly inter-club matches and enter competitions. During the playing season there are always other members around to practise with or, of course, you can practise on your own. Throughout the year we have other activities from coffee mornings thru fish and chip suppers to full New Years Eve parties with live acts, a three course meal and glasses of champagne. We also have fun bowling sessions giving you the opportunity to relax in the sunshine with like-minded friends. Kirby Muxloe Bowls Club is in a lovely setting and what better way is there to spend a summer's evening than bowling on the green as the sun goes down whilst enjoying a drink from the bar.
It is said that bowls takes seconds to learn and the rest of your bowling career to master. At Kirby Muxloe we have free coaching sessions throughout the bowling season for newcomers and members, contact our Club Coach, Sue Hartnoll, on 0116 239 3479. We have a good sized clubhouse with a licensed bar. There are men's and women's changing rooms and we are open daily to members through the summer.
At Kirby Muxloe we believe that people need to try before they buy. We will organise "have a go" sessions for anyone interested in Bowls and the club has a selection of bowls that can be used for these sessions.
If you are considering becoming a new player and we've tempted you to try it out or if you simply want more information, we'd love to hear from you. You can contact us by completing the form on the contacts page or by just turning up. You can be assured of a warm welcome.
Green and Club House:
Station Road
Kirby Muxloe
Leicester
LE9 2EN
Free car parking available in front of the club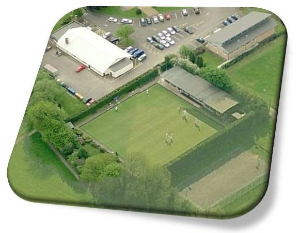 Kirby Muxloe Bowls Club thanks G Seller, Independent Funeral Directors for sponsoring our club. We also thank those companies who have supported our club through advertising at the club's ground and/or in the club's fixture booklet, namely:
Rebecca Finch Legal Services
ROMA Landscapes
Integrity Mortgage Solutions
Our thanks go to Blaby District Council for their help with purchasing a new mower. Their Community Grant Scheme for 2022/23 provided a grant of £4,000, about 45% of the cost.